In general, when the terms exercise and diet come to mind, one might immediately associate them with weight loss, but that may not always be the case. Sean found us about 6 months ago and came in with a goal to gain weight, more specifically, muscle mass. Sean's story is nothing short of uplifting and something many can relate to. His journey really highlights how meaningful investing in yourself can be. We are so proud of Sean and even happier that we can continue to be a part of his journey on his path to success.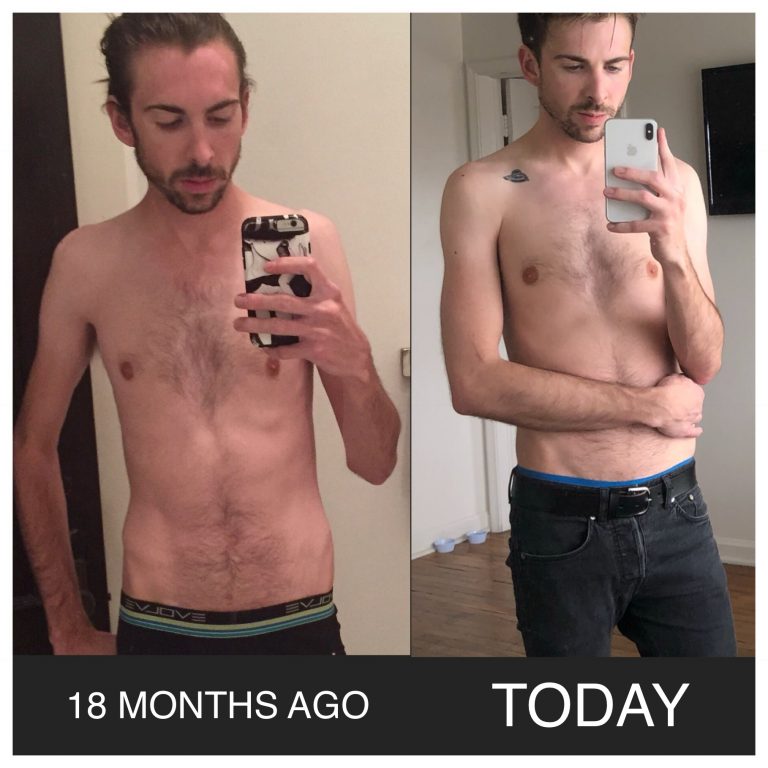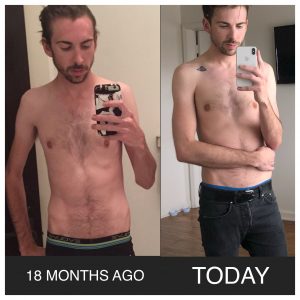 I've always been very slender and wanted to change it, but never took the steps to do so. In the past 18 months, I decided to focus on overall health (including mental). I used to party heavily and had a terrible smoking habit and when I moved back to Salt Lake City, I took the necessary steps in order to achieve my health goals.

With my physical health and appearance on my radar, I set up a personal gym in my basement but had no clue what I was doing! I shopped around to multiple gyms and trainers and couldn't find one that I felt had my best interest at heart. Eventually I found SLC Strength & Conditioning and they had exactly what I was looking for when it came to atmosphere, clientele, and program. 18 months ago, I weighed in at a deadly 108 pounds. When I started training at SLC Strength & Conditioning, I was at 116 and I am now at 130 pounds!

It hasn't been easy, but to date, I have been smoke free for 8 months, clean for 18 and have gained over 20 pounds! I have more energy, stronger drive, and an overall sense of accomplishment; I honestly feel like a completely different person. It's also nice having something to work towards that isn't professional.