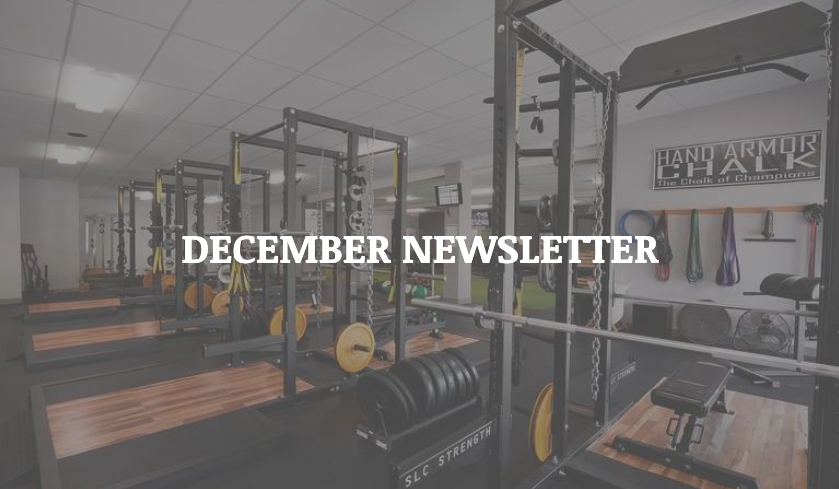 Happy December SLC S&C!
Snow is here, the holidays are upon us, and we're so glad to have you with us this season. 
---
In This Newsletter
Introducing Rachel
Class Attendance
Current Training Phase
Holiday hours
Utah Food Bank – Food & Fund drive
Anniversary Celebration – SLC S&C is turning 5!
---
Meet Rachel!
Rachel holds a M.S. in Strength and Conditioning Studies and B.S. in Wellness Science and Fitness from Arkansas Tech University. She is a Certified Strength and Conditioning Specialist, Certified Personal Trainer, and Tactical Strength and Conditioning Facilitator through the National Strength and Conditioning Association. She also holds her Level 1 Sports Performance Coach through the USA Weightlifting Federation. From injury mitigation to performance development, Rachel has the knowledge and experience to help you achieve your lifestyle and performance goals, and have fun while doing it.
Hobbies include mountain biking, dirt jumping, skiing, soccer, ultimate frisbee.

Rachel's first day was yesterday and we're so excited to have her!
---
Reminder : It is imperative that

you arrive on time

to classes.
Getting a good warm-up prior to strenuously lifting in the classes helps significantly reduce your risk for injury and is key to your continued success in the weight room. As such, please get to class on-time and ready to work!  
---
Current Training Phase
In-season Training Block:
As winter sports kick into gear, in-season training, in combination with our sport/activity, is crucial for continuing to increase strength, power, and greatly reduce the likelihood of injury throughout the sport season. Our current in-season training block will be utilizing velocity-based training (VBT) so that we may continue training at a high intensity without fatiguing ourselves prior to outdoor activities (i.e. skiing, snowboarding, etc.). The objective on the participants' side during a VBT block is to move the prescribed weight as fast as humanly possible so the necessary adaptations may occur. Our current focus to move 60-75% of our training max to increase power.
Accommodating Resistance Block:
Moving forward from our previous block, we look to continue working on explosive strength while focusing on power (rate of force production). Our current block of training incorporates accommodating resistance to have a post-activation potentiation (PAP) effect on the lower-body plyometric exercise immediately following the movement. This adaption allows for an increase in the rate at which we can produce force in the ground. Read on for a high-level overview of the programming to come!
---
Happy Holidays From Your SLC S&C Team!
We hope you all have a wonderful holiday season with family and friends and our amazing gym community!
For our annual community service project, we've partnered with the Utah Food Bank and will host a food and fund drive at the gym. Any donations in the form of food or funds would be greatly appreciated.
Holiday Food Drive
Our annual Food Drive will begin soon and bins will be available for food drop off at the main entrance! You may also donate online through the link below.
Please consider bringing in the following items:
Peanut Butter, Mac & Cheese, Canned Meats (tuna, chicken, or beef), Chili Spaghetti O's/Ravioli, Canned Fruits.
Holiday Hours
Christmas Eve : Closing at 12pm
Christmas Day : Closed
Day After Christmas : Closed
New Years Eve : Closing at 5pm
New Years Day : Normal Operating Hours
---
5th Year Celebration
SLC Strength & Conditioning turns FIVE in February and we cannot wait to celebrate with you! However, we will be postponing our celebration until the spring/summer with plans for an indoor and outdoor venue.
Our third year celebration was AMAZING and since we were not able to safely celebrate with everyone last year, we will definitely be making up for it this year…GET EXCITED and stay tuned for more details as we get closer!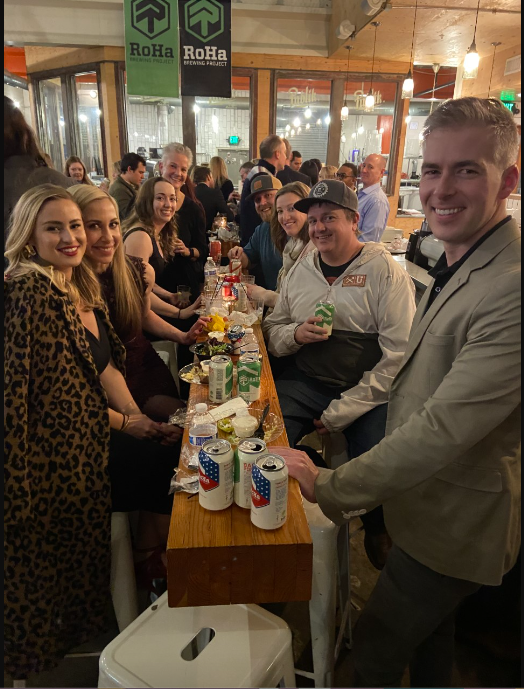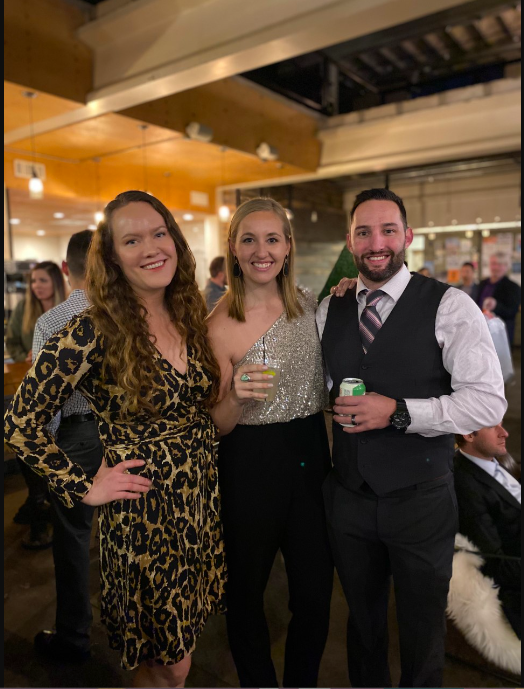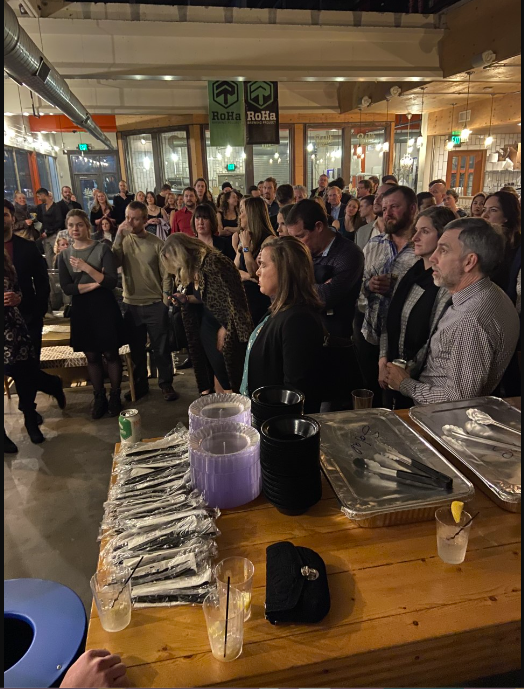 ---
Write Us a Review!
Do you love our scientifically based and programmed workouts? What about our dedicated staff? How about Sese's finishers? Hopefully, it's all of the above! Please take a few minutes to leave us a review on Google and/or Yelp, it helps us out a lot!
---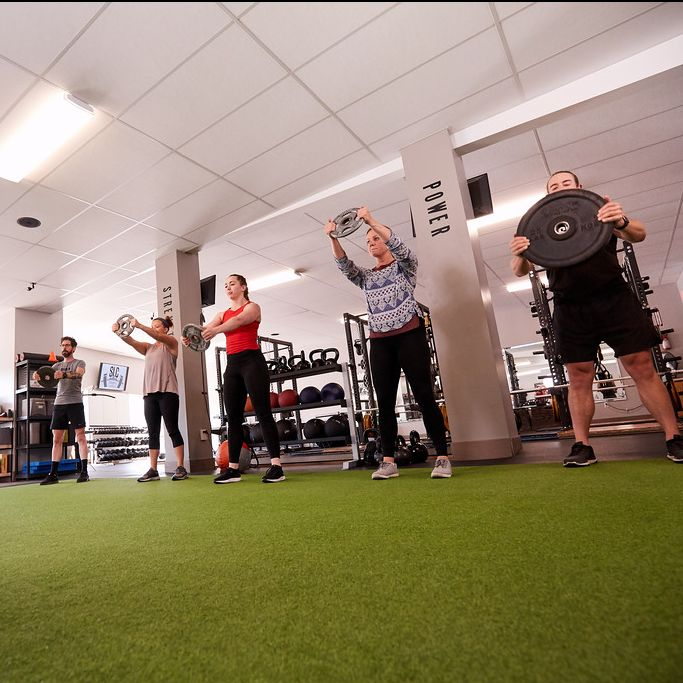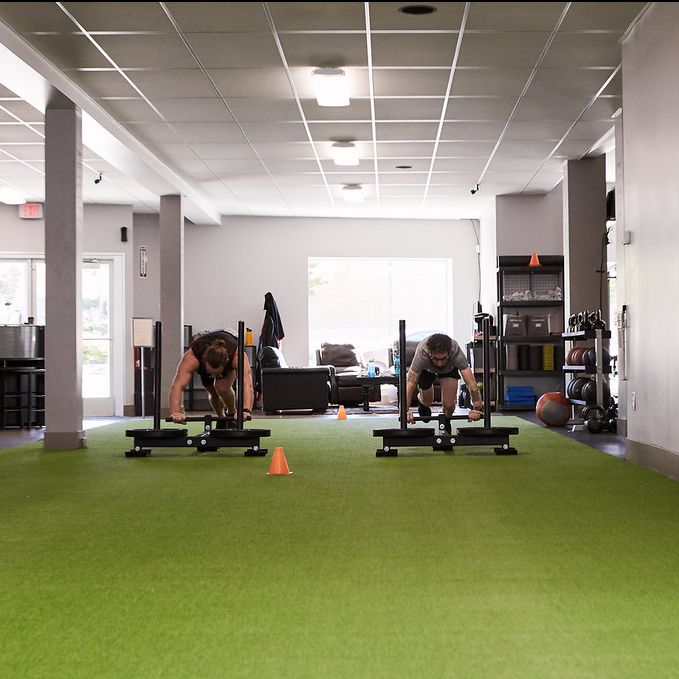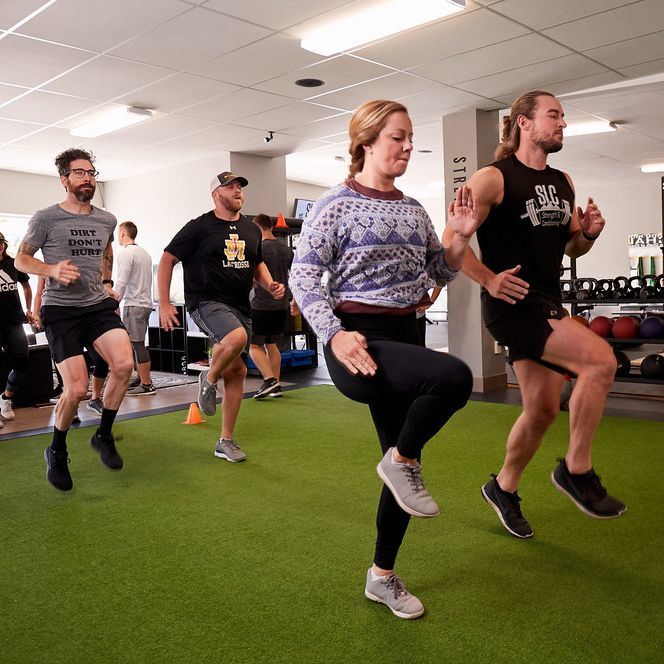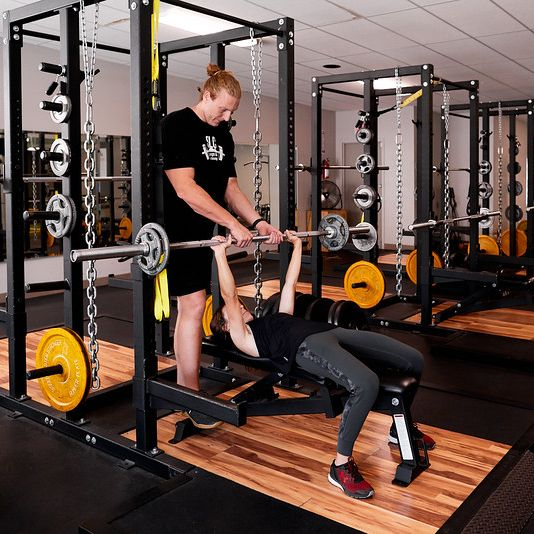 ---