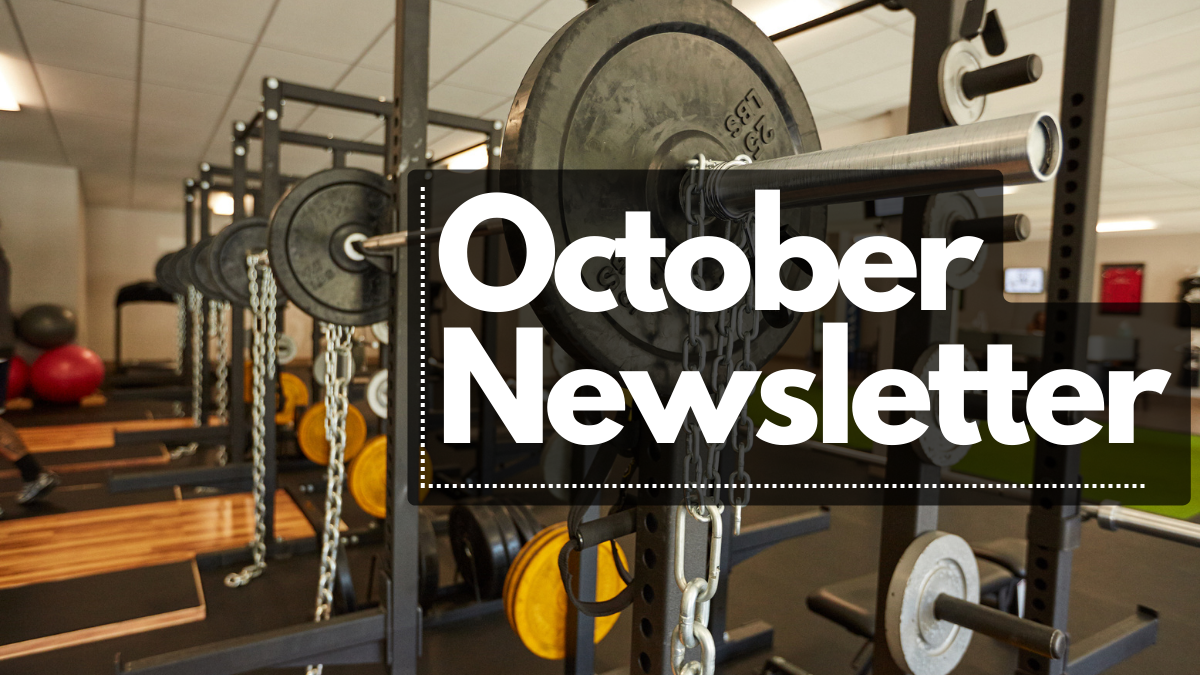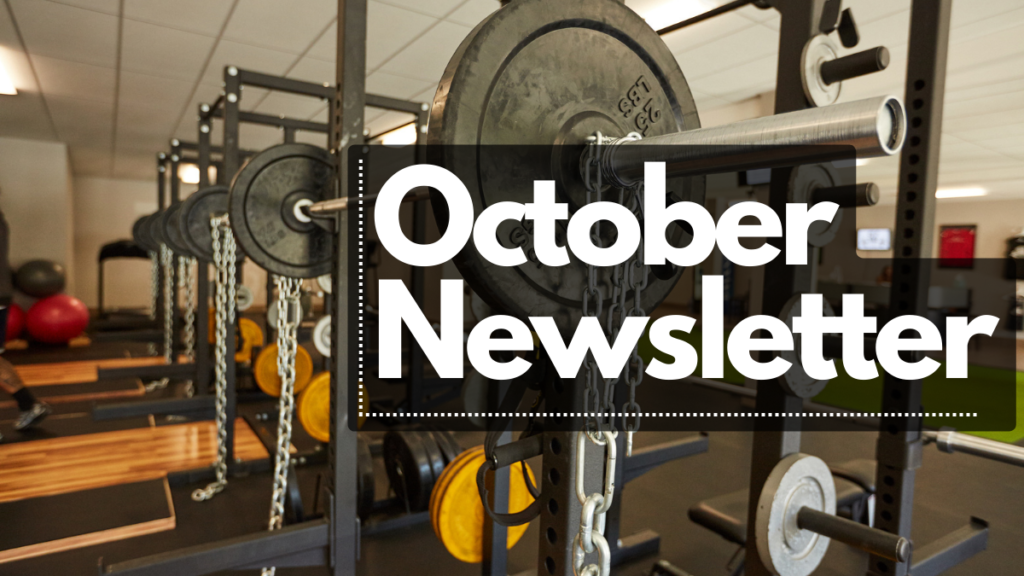 Fall is here and we're so ready for the cooler temps.
Big thank you to everyone for your valuable feedback on our surveys. Having your input helps us to grow and implement changes that benefit our members.
---
In This Newsletter
Current Training Phase
Importance of Neck Strength
Squatober
Coached Open Hours Purpose & Rules
---
Current Training Phase
Training Block XI
As a continuation of our previous block, Block XI focuses on building the foundation of our offseason program. This block will seem fairly general as we continue to progress movements from Block X and prepare for the winter season. You will notice an increase in intensity of our main movements while simultaneously decreasing volume weekly or biweekly. Accessory exercises will also decrease in volume accordingly. 

This 8-week phase and the next training block are crucial for enduring the impact of various winter sports. As we approach December, we'll increase frontal and transverse movements to help prepare for torsion or twisting involved in skiing and snowboarding. The focus is to develop muscular strength and tendon tensile strength, or, tendon elasticity. 

Block XI will come to an end on October 21st, followed by de-load week October 24th – 28th. As always, de-loading allows the body to adapt to stressors of this phase while also allowing time to recover and prepare for the next block of training.
 
Gadient, W., & Deutsch, J. (2020). A systematic approach to athletic development. Journal of Human Sciences, 17(4), 1014-1021.
Johnson, G. A., Tramaglini, D. M., Levine, R. E., Ohno, K., Choi, N. Y., & L‐Y. Woo, S. (1994). Tensile and viscoelastic properties of human patellar tendon. Journal of orthopaedic research, 12(6), 796-803.
---
Implementing Neck Exercises
You may have noticed the addition of neck exercises in our current training block. By implementing neck exercises, we're increasing stability and aiding against injury or a concussion.
Did you know it is more common to obtain a concussion from falling or whiplash than it is from direct impact? By building a foundation of strength and stability, you're decreasing the likelihood of injury in the gym or outside biking & skiing. Read more on the importance of neck strength HERE 
---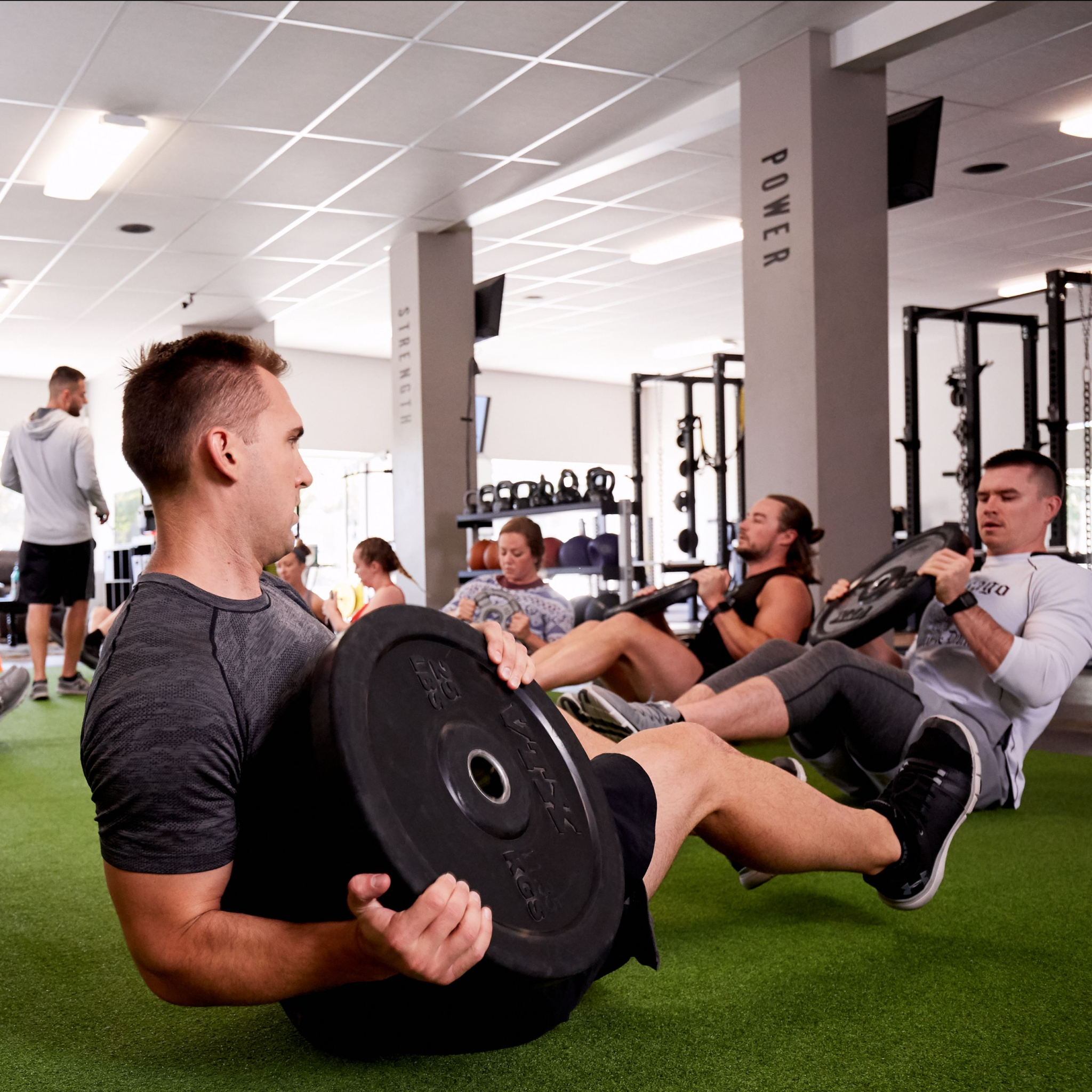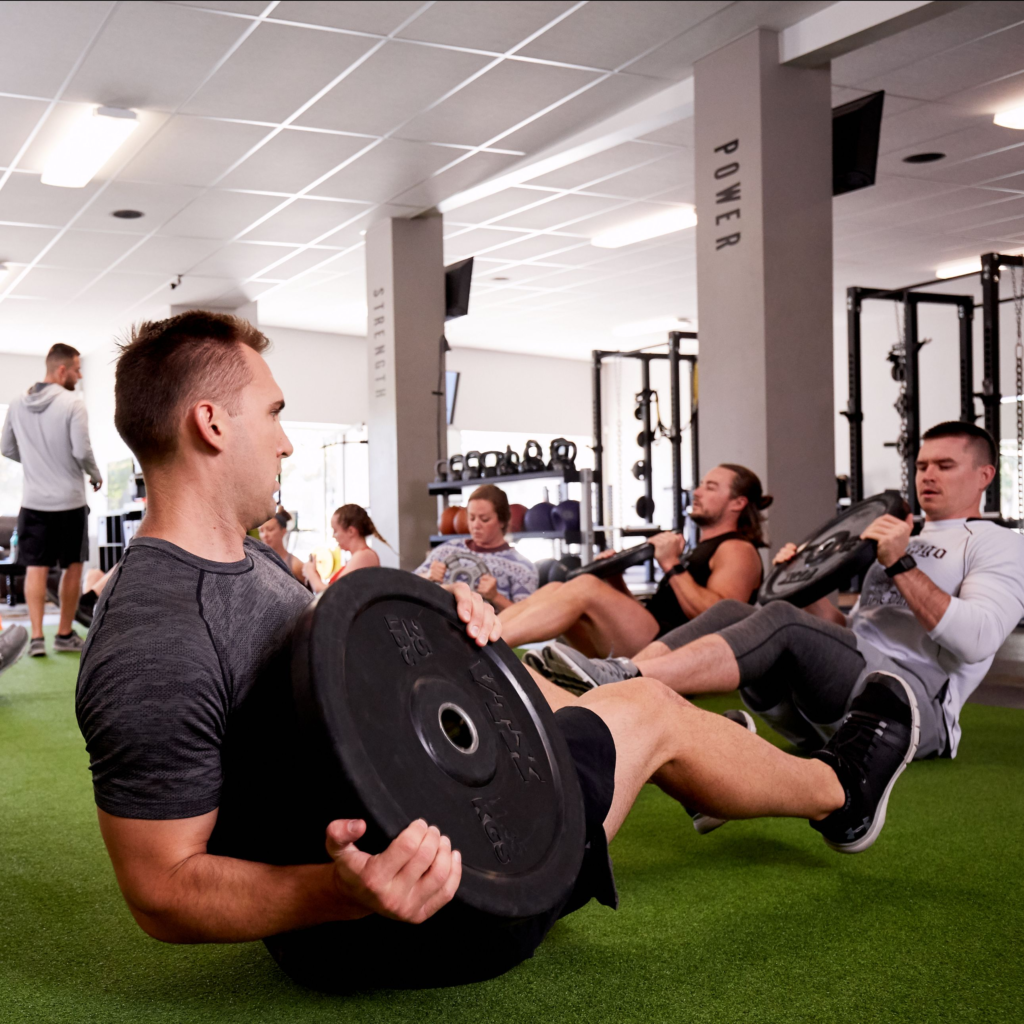 ---
---
SQUATOBER
Squatober was created by Aaron Ausmus, former head strength & conditioning coach for USC's football team, and Bert Sorin, president and co-owner of Sorinex exercise equipment. The idea started as a way to bring attention to squatting and the positive effects of consistent practice. For about 6 years, they have campaigned on Instagram(@sorinex_squatober) and squatober.com to create a global community who participates in the month long movement challenge. We love participating in Squatober by programming a different squat challenge for you to do, Monday-Friday, throughout October. Each variation will progress, by increasing volume, week by week. This month-long squat party is a great way to be consistent and challenge yourself.
Join in on the fun and tag your posts with #squatober !
I Decided to Squat Ever Day In October Here's What I Learned by Anthony O'Reilly
---
Coached Open Hours – when to use it and how:
At SLC S&C classes are the most efficient and effective way for you to get your workouts in. You get hands-on coaching from our expert and professional staff with real-time feedback on lifts which allows us to effectively and appropriately push you to your best ever!  However, if you're unable to attend a class during scheduled times, or if you're looking to get some extra cardio or accessory lifts in outside class times, we also offer Coached Open Hours. This service is intended to still give you access to the facility and class programming, and we encourage you to take advantage of Coached Open Hours during designated hours so you don't miss a beat with your workout!
With that in mind, your safety and the safety of others remains a top priority and, as such, the following ground rules must be respected and followed at all times:
If you aren't participating in a class, please plan your solo workout during coached open hours only.

The coaching staff, weight room organization, and equipment are reserved for class participants during scheduled class times. Solo workouts are limited to Coached Open Hours only because we're unable to provide the necessary attention to other, non-participating, members and to ensure highest quality coaching and associated facility services.

Unattended workouts downstairs are not permitted under any circumstance.

Due to the nature of our training services, all weight room activity must be monitored by a coach and you must get clearance from staff prior to engaging in any activity downstairs.

Outside programming is not permitted at SLC S&C.

This is strictly for liability purposes, with your safety being at the forefront. If you have a workout plan that was not written by one of our coaches, we need to review and approve prior to execution.
Coached open hours can be found here
---